August 07, 2007
Happy Birthday, Mr. F!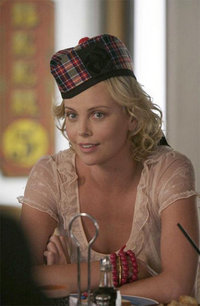 The lovely and talented South Effrican actress Charlize Theron turns 32 today.
I never really jumped on the Charlize Bandwagon when she made such a splash a couple years back with The Italian Job and Monster. (As the title of this posts suggests, I know her better from a different venue.) So it may be my imagination, but she seems to have gone below the radar a bit since then. However, she's still quite young and IMDB reports she's got a bunch of projects in the hopper, so who knows if she'll zoom to the top again.
Yips! From Gary:
I humbly submit for your consideration an American alternative - similar in looks but more...em...substantial assets: Katherine Heigl.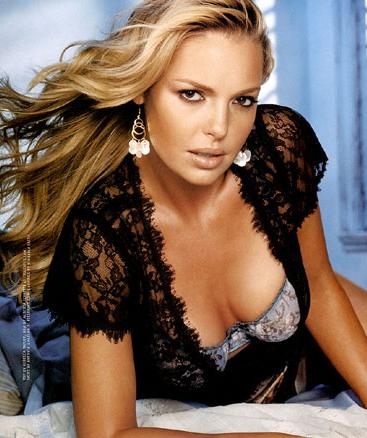 Yowza!
UPDATE DEUX:
New pic. The "doctored" eyes were starting to give me the creeps, too. Needless to say, when I first posted it I wasn't focusing on the eyes.
Posted by Robert at August 7, 2007 10:56 AM | TrackBack