August 07, 2007
If Walken Says It's True, You Don't Question
Christopher Walken has a preventative cure for baldness:
"As men get older, the skin on their heads tightens and the blood gets constricted. Apparently, if you keep your scalp skin loose, you're more apt to keep your hair. So I just grab it with both hands and yank on it while I'm watching the news."
Now (knock wood) I happen to be fortunate enough to be blessed with a full head of hair at age 40. But I say it's never too early to keep that scalp skin loose.
Another invaluable life lesson from the Tao of Walken. Can I get some more cowbell, here?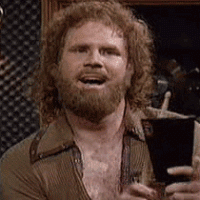 Posted by Gary at August 7, 2007 09:55 AM | TrackBack