July 26, 2007
That's My Church! - Fort-Sumter-On-The-Thames Division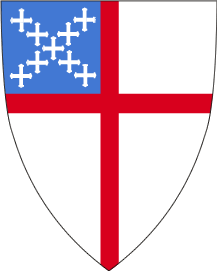 The Global South appears to be threatening to boycott next spring's Lambeth Conference:
NEW YORK --A committee representing many conservative Anglican bishops overseas says its members won't attend a critical once-a-decade Anglican meeting next year unless the U.S. Episcopal Church is disciplined for ordaining an openly gay bishop.

The steering committee for the Global South Primates said that the Episcopal Church, which is the Anglican body in the U.S., has caused a rift by failing to repent for the 2003 consecration of New Hampshire Bishop V. Gene Robinson, who lives with his male partner.

The meeting, called the Lambeth Conference, gathers bishops from around the world to discuss the future of the 77 million-member Anglican Communion.

"It is their rejection of the clear teaching of the church and their continuing intransigence that have divided the church and has brought our beloved communion to the breaking point," the committee said in a July 18 statement.
For its part, Canterbury seems willing to talk tough at this point as well:
In an interview published Monday, Archbishop of York John Sentamu, a close ally of [Archbishop of Canterbury Rowan] Williams in the Church of England, said Global South bishops who boycott the meeting will effectively be expelling themselves from the communion.

"Anglicanism has its roots through Canterbury," Sentamu told The Daily Telegraph of London. "If you sever that link you are severing yourself from the communion. There is no doubt about it."
All the signs have been pointing toward open schism some time in the next year or so and I wonder if Lambeth is, indeed, going to be the flashpoint. I think the Global South needs to be careful, however. They've been championing themselves as the defenders of orthodoxy, but as one can see here, if they overplay their hand they may find themselves recast as the troublemaking rebels.
The other question that wanders into my mind - assuming a full split occurs - is what will be the Global South's Avingon to Canterbury's Rome?
UPDATE: And for those of you in a theologically offbeat frame of mind today, our pal Lintenfiniel Jen asks the question of the holy poo.
Posted by Robert at July 26, 2007 08:33 AM | TrackBack