July 09, 2007
Damon As Kirk?
It's not "official" but it looks like he's "in talks" for the role. This IS one of the signs of the Apocalypse.
And for the triple whammy: Damon as Kirk, Gary Sinise as McCoy and...gasp...Adrien Brody as Spock? WTF?
***update, the link above was from ecanadanow.com and a commenter raised a virus concern so I've yanked it out of there***
J.J. Abrams is helming the next Star Trek movie (insert random Roman Numeral here) and it looks like the franchise is heading for a disaster of epic proportions. Why the "star power" push? Paramount must have burned the midnight oil figuring out that even die-hard Trek fans won't turn out in droves for mediocre crap anymore. My guess is that they've decided to aim this turd over the heads of the legions of fanboys and shoot directly for those non-Trek fans who might be lured by the big names.
Oddly enough, I think Sinise is actually a decent choice for McCoy. But Brody as Spock?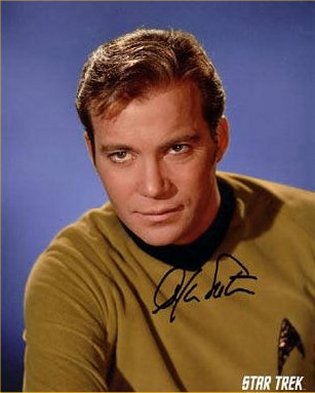 And there just is NO other Kirk besides Shatner. The man is an icon fercrissakes. And they're looking at Matt Damon. How do ya like them apples?
Of course, we all know who's really behind this don't we?
Posted by Gary at July 9, 2007 09:45 AM | TrackBack