June 13, 2007
Gratuitous Llama Literary Observation - Children's Lit Department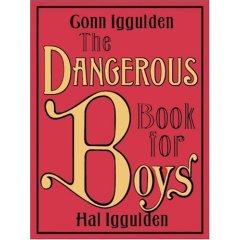 The Puppy Killer (I never wanted an Insta-lanche anyway) had this to say last evening:
WHENEVER I POST LINKS TO THE DANGEROUS BOOK FOR BOYS, people want stuff on girls. How about this: The Smart Girl's Guide to Sticky Situations. And there's always the Smart Girl's Guide to Middle School, which the Insta-Daughter found worthwhile.
As a matter of fact, I just recently ordered a copy of Dangerous for the Llama-ettes. From all the enthusiastic reviews I've read of it, there's a good bit of old-fashioned morality and virtue in the thing equally applicable to any kid. Further, it strikes me that a book like this would be useful in shaping what they will look for in boys themselves.
Posted by Robert at June 13, 2007 09:13 AM | TrackBack