November 17, 2006
That's My Church!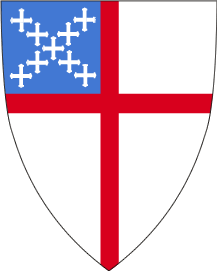 The vestries of Truro and the Falls Church, both of which are quite close to Orgle Manor, have voted to bolt the Episcopal Church USA to join the Anglican District of Virginia, a newly-formed splinter group which is in turn part of the Convocation for Anglicans in North America (CANA), an organization set up under the auspices of the Anglican Province of Nigeria. [Insert your own African missionaries joke here.]
It will be interesting to see how many worshippers these churchs proceed to pick off from the surrounding Palie parishes, including my own. I tried Truro many years ago but was put off by its evangelical feel. (I'm there to worship God, dammit, not to hug my neighbor.) I've been toying with giving the Falls Church a try and perhaps I will.
This is hugious news and a nasty knock to the Diocese. These two parishes are both quite big (especially Truro) and quite rich. Of course, there's also going to be an ugly fight because the Diocese is terrified of losing its property, much of which consists of seriously prime real estate. At least in Virginia, the Diocese legally holds title to the various churches and their grounds in trust for the members of the parish. It's a relationship that technically can't be broken without the consent of the Diocese. A couple years back, somebody tried to sneak legislation through the Virginia House of Delegates that would have modified this arrangement to allow any parish seeking to leave the Diocese to unilaterally vote to take its building with it, but the bill was noticed and squashed at the last minute by the Powers That Be.
Yips! to Mrs. P, who nicely ties this all in with Mr. Waugh.

UPDATE: Several readers ask, "Jim, what are the odds your parish might do this too?" Forget it. Not a chance. The rector is stone liberal. The vestry and congregation are politically mixed and theologically hazy. There's simply no revolutionary tinder.
No, we won't move unless and until the ECUSA gets itself thrown out of the Communion, which the new High Priestess seems bent on making happen. At that point, if forced to a choice between the ECUSA and the Communion, I think we would stay with the latter.
UPDATE DEUX: See what happens when I mouth off? Just got the Christmas usher schedule and I've been tagged to usher the children's pagent. Garn!
Posted by Robert at November 17, 2006 12:46 PM | TrackBack