November 16, 2006
It's The Storm Of The Century Of The Week!
Dorothy? Dorothy!
urgent - immediate broadcast requested Tornado Watch number 868 NWS Storm Prediction Center Norman OK 1045 am EST Thu Nov 16 2006

The NWS Storm Prediction Center has issued a
Tornado Watch for portions of

District of Columbia
Delaware
much of Maryland
eastern North Carolina
southern and central New Jersey
southeast Pennsylvania
much of eastern Virginia
coastal waters

Effective this Thursday morning and evening from 1045 am until
600 PM EST.

Tornadoes... hail to 1.5 inches in diameter... thunderstorm wind
gusts to 80 mph... and dangerous lightning are possible in these
areas.

The Tornado Watch area is approximately along and 85 statute
miles east and west of a line from 45 miles northwest of
Wilmington Delaware to 40 miles southeast of Jacksonville North
Carolina. For a complete depiction of the watch see the
associated watch outline update (wous64 kwns wou8).
I blame Nancy Pelosi.
BONUS LLAMAPALOOZA UPDATE: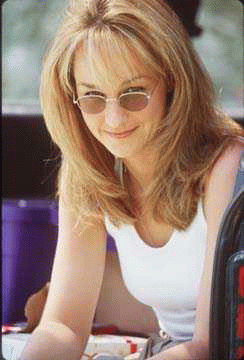 Word has it that Dr. Jo Harding is in the neighborhood chasing this stuff and plans to stop by Saturday night as well. Woo Hoo!
Posted by Robert at November 16, 2006 01:19 PM | TrackBack