September 18, 2006
Daunte's Inferno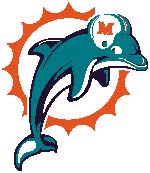 Sigh.
Just......sigh.
YIPS from Steve: Just downright depressingly ugh-leeee.
I will say this, though: I thought the MNF Madden/Al Michaels combo schtick lacked sufficient gravitas on Monday nights. Boy howdy, does it stink even more on Sundays. I'm sorry, you've got two of the greatest sportscasters of all time on one show (Costas and Michaels), but Football Night in America has got to be the biggest vacuum suckage I've ever seen on prime time tee-vee that was not actually a political convention featuring Pat Buchanan as a speaker.
MNF used to be pleasantly amusing: 9 times out of 10 the game stunk and you could tune out after the first half, or at least catch Patricia Arquette being the MILFette pyschic in peace all the while safe in the knowledge that the hard part of the week---getting up for work on Monday morning---was at least out of the way. Now, not so much.
I guess I picked a bad week to give up huffing glue.
Posted by Robert at September 18, 2006 07:48 AM | TrackBack