August 24, 2006
Pluto Sent To The Minors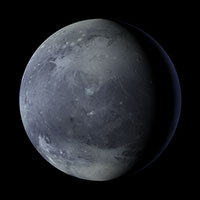 No longer in the Show.
It's going to be very hard explaining the International Astronomical Union's decision to demote Pluto from planetary status to my Eight Year Old. You think I'm rigid and inflexible? She makes me look like a Dead-Head. Once she gets an idea in her nut, you practically need high explosives to lift it out again.
We had enough trouble with the on again/off again planetary classification of Sedna. But this? Far worse. Pluto is one of the Nine, a card-carrying member of the Solar System, part of the Recognized Firmament. To her, stripping it of this status will seem a Jacobin plot to rock the foundations of Civilization.
Thanks a lot, you bunch of astro-dorks.
YIPS from Steve-O: WHO YOU CALLING A SCRUFFY ASTRO-DORK? cateogry
Of course, Allah has a different take.
FURTHER YIPS from Steve-O: John Kerry's office issued a statement:
Six years ago, Bill Clinton left America with a budget surplus, safe borders, and respected not only in the world but in a solar system of nine planets. George Boosh will leave office with America in debt, asunder, and hated not just on planet earth, but on seven other planets as well. Yes, that's right, ladies and gentlemen, under George Boosh's leadership the solar system lost a planet.

That sure as heck wouldn't have happened had John Kerry been elected President!

Editor: Erm, Senator Kerry, didn't you vote for the Senate Authorization refunding the National Science Foundation's astronomy programs?

Senator Kerry: Yes, you see, I was for Pluto being a planet before I was against it.

NEW SLOGAN OF THE DAY:
BUSH LIED!
PLUTO DECLASSIFIED!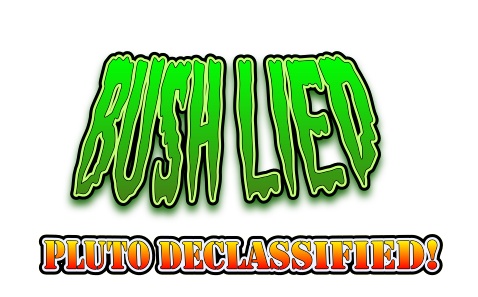 Posted by Robert at August 24, 2006 09:13 AM | TrackBack