September 24, 2008
Gratuitous Nats Bye-Ku Posting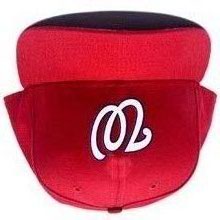 Well, it's kind of hard to rally behind a final week slogan of "Let's Not Lose 100 Games!" so I thought instead that I would celebrate last night's 9-4 win eliminating the Marlins from the wildcard race in verse:

Marlin October?
Asked for bats against Dee Cee.
Jobu no like fish.
We've got two more against the Marlins at home and then finish the season this weekend in Philly. Gary, we'll see what we can do.

Posted by Robert at September 24, 2008 07:52 AM | TrackBack