September 11, 2008
Do Not Forget
***Stickied to the Top for the Day ***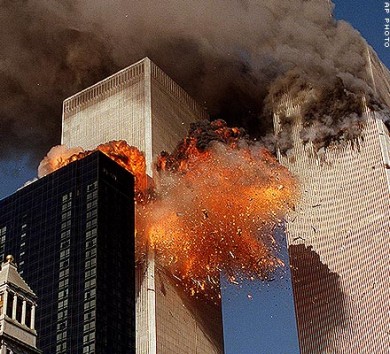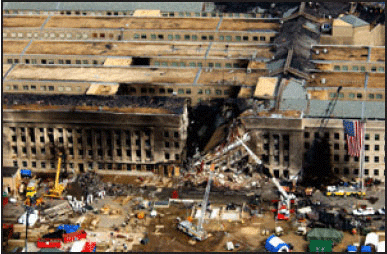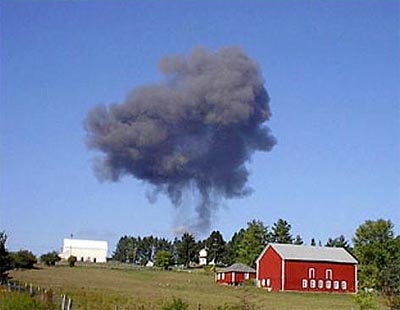 May the victims of the attacks rest in peace. May those that survive them find solace.
I had a very curious experience this summer. While the attacks on the Twin Towers and the Pentagon have of course been seared in vivid visual images in my mind, the downing of Flight 93 at Shanksville, PA had always been somewhat more nebulous. This is not to say that I did not appreciate the horror and heroism of that particular episode of the assault. Rayther, because it had happened "way out there somewhere" and away from any recognizable landmark, I just never had anything concrete around which to wrap my thoughts.
Until, as I say, this past June. When I drove the elder gels up to their sleep-away camp, I discovered that it is, in fact, no more than about 5 miles away from the Shanksville crash sight. As you go north off the Pennsylvania Turnpike from Somerset, you reach a road junction about ten miles away: turn left and you're on your way to a place dedicated Christian fellowship. Turn right and you reach a site of death and destruction at the hands of pure evil.
I'd had no idea. And I must say that when I saw the sign and realized just where I was, I gasped. After almost seven years, I suddenly had that concrete image on which to focus which had been lacking before. It was different from the Towers and the Pentagon, of course: No amputated skyline to view from I-95 as a reminder of our loss, no bravely rebuilt building to ponder from the GW Parkway as a symbol of our resolve. Instead, the drive out from Northern Virginia gave me a geographical reference, a knowledge of just where it happened, a map-point in my mind that suddenly, after all those years of nebulousness, put that lonely field in the middle of nowhere on an equal footing of clarity with the other two scenes. As I say, I gasped.
A powerful reminder. Do not forget. Do NOT forget.
(Cross-posted at The Port Stands At Your Elbow.)

Posted by Robert at September 11, 2008 11:59 PM | TrackBack