July 30, 2008
Gratuitous Llama New-To-Me Netflix Moovie Review
Hudson Hawk (1991)
Somebody told me that this movie was Netflix-worthy and they were absolutely right. A silly, Bruce Willis-powered vanity send up of the whole spy-action genre, if you are in the right mood, it's quite entertaining. Never a slow moment and a lot of bada-bing, bada-boom wiseguy action.
Plus.....HH has that one element that serves as a veritable trump in Robbo's estimation, namely Andie MacDowell: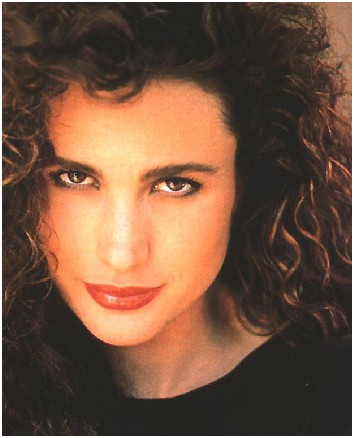 In all honesty, with those lazy southern eyes and that Carolina twang? Andie could read the Kansas City phone directory for all I care and still be a star.

Posted by Robert at July 30, 2008 10:06 PM | TrackBack