July 12, 2008
Gratuitous Domestic Posting (TM) - Outdoor Division
As I was messing about in the garden today, this changing-of-the-guard image struck me as kind of neat: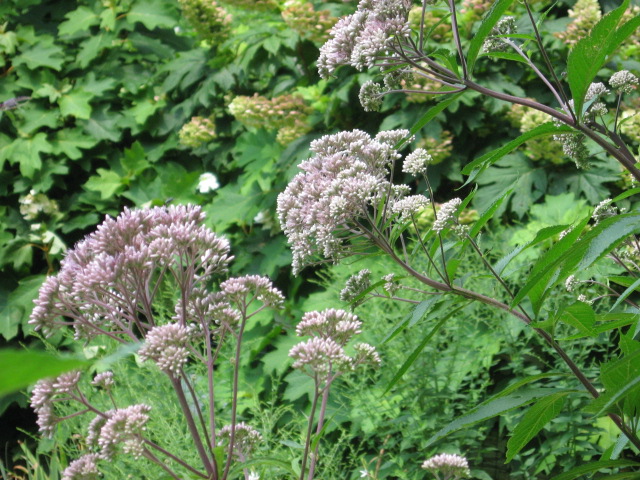 The Joe Pye Weed is just coming out as the Oak Leaf Hydrangia packs it in, a sure sign that we're about at the midsummer waypoint.
Since I had managed to filch the camera from the Missus, I snapped a couple other shots in the garden as well. Here is some Russian Sage: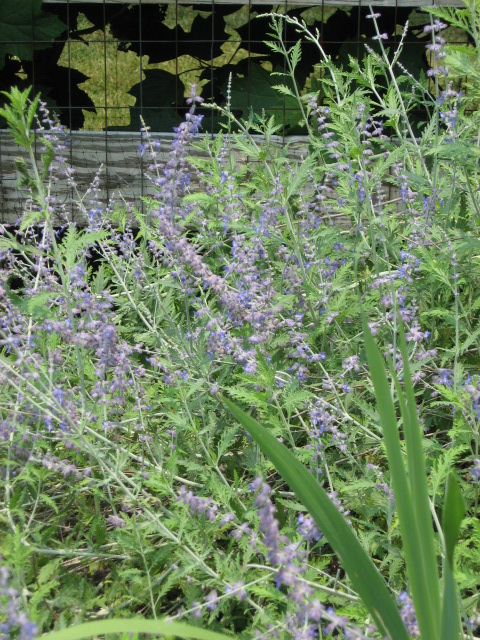 And how about a little Cosmos? Why I haven't planted this in past years I simply can't imagine. What a perfect filler it is!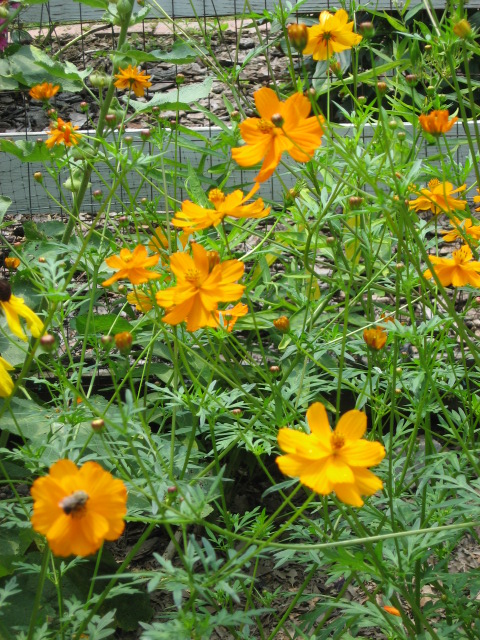 Actually, my main task today was dealing with the area behind our back fence, known sometimes as the "meadow", the "pasture" or the "back-forty", but usually just called "behind the fence".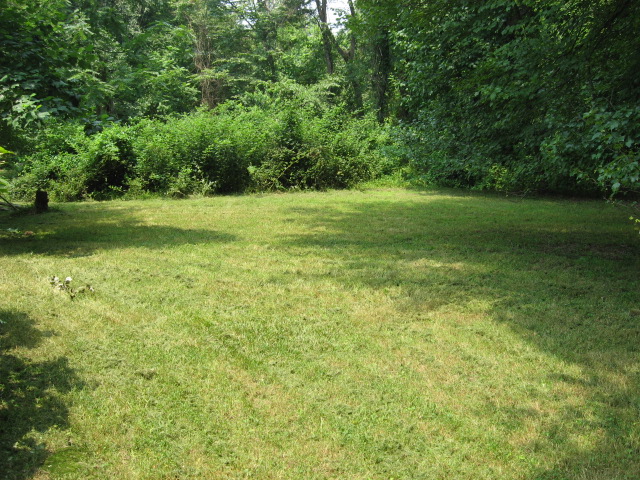 I've been so busy lately that I haven't had time to deal with it properly and the grasses were about a foot high or more: I had to sweep the area with a weedwacker first and then mow it twice.
This is the edge of a big wodge of county property behind Orgle Manor. It's zoned for a school which, owing to shifts in the demographic growth 'round here, is unlikely ever to get built. Every now and again the neighborhood has to fight off the efforts of the Soccer Nazis or fly-by-night McMansions builders to get the tract rezoned.
Even if it did get rezoned, however, Orgle Manor should be safe from having construction encroach on its desmense, because just inside the tree line we have our own little EPA-protected creek: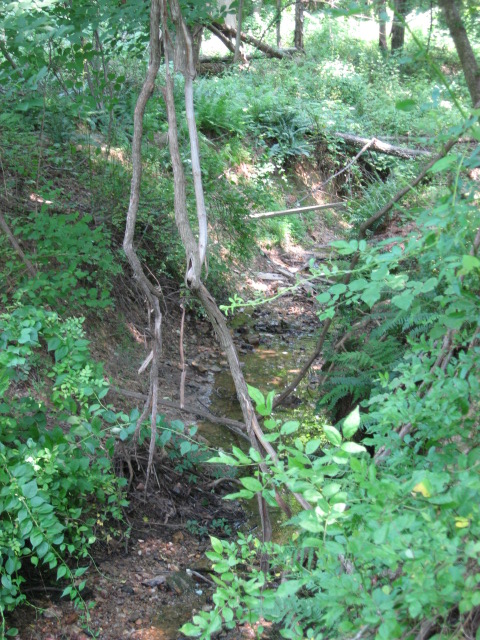 Oh, as long as I had the ol' camera, I also snapped a close-up of the bushes that dominate one side of the meadow: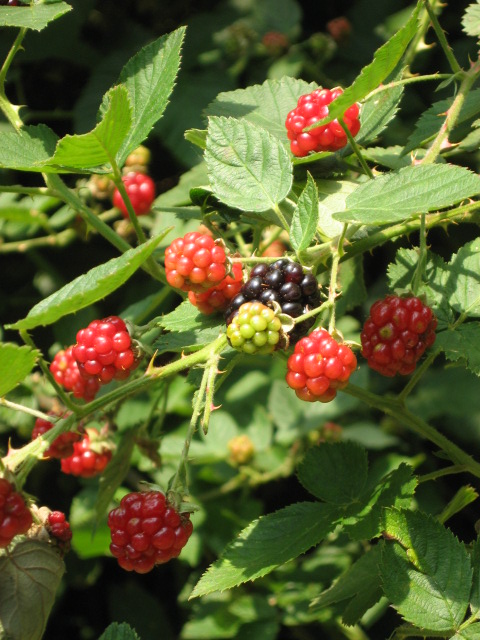 You'll probably snicker, but I'm ashamed to say that I don't even know what these are. The bushes are big, fast-growing and armed with extremely aggressive spikes. The berries certainly look tempting, but without better identification I don't feel inclined to take the chance. Anybody know?
Posted by Robert at July 12, 2008 02:04 PM | TrackBack