May 22, 2008
Indy IV - Thumbs Up - - **NOW WITH HOWDY DOODY UPDATE***
Just came back from "Indiana Jones and the Kingdom of the Crystal Skull". Let me say I went in veeeeerrrry skeptical.
Was pleasantly surprised. Even the presence of Shia LaPoof (or whatever his name is) exceeded expectations.
But honestly, if I were to put my finger on a major factor for this one and the original being my favorites of the franchise: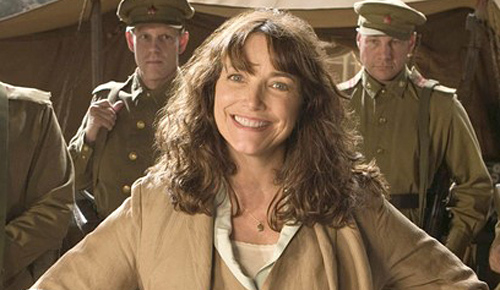 Karen Allen
She's just got "it". Robbo and I got into it a while back over the "Indy girls" and I stand by my position. She has by far the best chemistry with Harrison Ford and really adds value to whatever scene she's in. Sorry Robbo, you can keep your blonde hussy.
"You Have Chosen....Poorly" Yips! from Robbo:
The allure of Karen Allen continues to escape me. She has ordinary looks. She has no grace. (And don't say she has some grace - either one has grace or one does not.) Just doesn't light my pilot-light. Whatever "it" is, I just don't especially want it.
No, all in all I'm sticking mit my Austrian Fräulein: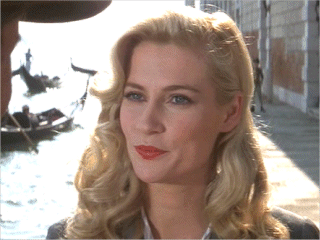 "Ja, I can make Robbo as giddy as der schoolboy."

Posted by Gary at May 22, 2008 08:23 PM | TrackBack