March 31, 2008
Gratuitous Mets Posting
Opening Day, Bay-bee!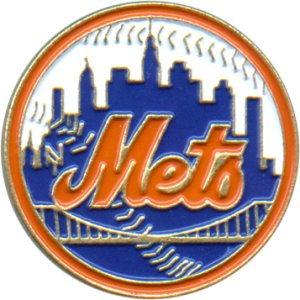 Congrats to Robbo for the Nationals' big win yesterday to kick off the season in their brand new digs.
The competition overall in the NL East promises to be tougher this go around. It's time for the Metsies to shake off the humiliation of last season when they hit September and went down faster than Monica Lewinsky in a blue dress.
Being as the weather in NY is kind of crappy today, I don't mind having the season start in Miami later this afternoon. So, to paraphrase Princess Leia in "Return of the Jedi", now where going to find out if Johan Santana is worth the price they paid. Go Mets!
UPDATE:
Oh yeah. Worth every penny.
Posted by Gary at March 31, 2008 10:00 AM | TrackBack