February 11, 2008
Oh, Heck, Let's Give 'Em Another Kick While They're Down....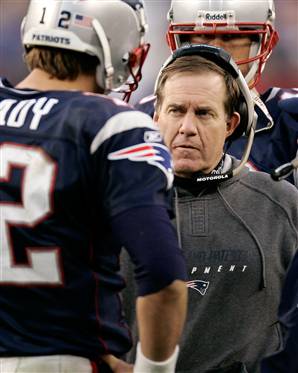 Some Patriots played in a Pro Bowl sauna yesterday at Aloha Stadium, but their reception from the sellout crowd of 50,044 was ice cold. The six Patriots who played in the all-star game in 80-degree temperatures and on artificial turf that was hot to the touch were greeted with a surprisingly emphatic chorus of boos during introductions yesterday. Cornerback Asante Samuel, linebacker Mike Vrabel, nose tackle Vince Wilfork, center Dan Koppen, tackle Matt Light, and guard Logan Mankins followed a standard-bearer of the Patriots logo onto the field amid fireworks as the crowd erupted with the only negative greeting it accorded any of the game's participants.
Neener! Neener! Ack!! Sppplltthhhhh!!!!!!
Yips! from Gary:
All this celebrating upon the ashes of Darth Belichick strikes me as reminiscent of the light-hearted chorus of "Nyub, nyub" from the Ewoks on the Moon of Endor. Beware NFL fans, he'll be back next year. He's only mostly dead.
Posted by Robert at February 11, 2008 05:54 PM | TrackBack