February 05, 2008
Gratuitous Llama Mardi Gras Salute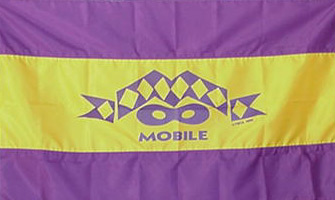 Before Gary starts in on Thunderdome Tuesday Posting in earnest, let me here throw out some Fat Tuesday Yips! to the good folks of Mobile, Alabama.
It wasn't until I was down there a couple years ago that I discovered Mobile strenuously insists that it was the site of the original Mardi Gras celebrations in America and that johnny-come-lately Noo Orleens hijacked the whole business and stole Mobile's limelight. The Mobile natives I talked to about this were mighty prickly on the whole subject.
BTW, I should mention that when I visited, I did not actually get there in time for Mardi Gras, but instead found myself on the streets of downtown Mobile early in the morning on Ash Wednesday. The trash, and above all the smell, boggled the mind. I should think there was enough post-debauch clutter to send the entire population scuttling off to church in shame and remorse.
Posted by Robert at February 5, 2008 09:06 AM | TrackBack