December 10, 2007
Gratuitous Tee Vee Observation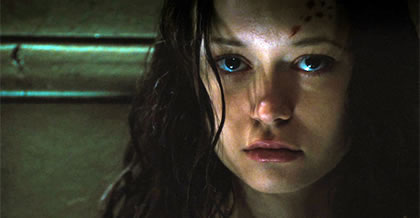 The past couple days, I've seen an awful lot of ads flogging the premier of the "Sarah Connor Chronicles" next January.
I have to say that I'm moderately intrigued. But I also have to ask what you guys think: Will River Tam make a plausible new-model Terminator? (I already know what the LMC will say to this. He's been wandering the desert ever since "Dark Angel" was cancelled.)
And speaking of such things, watching the Llama-ettes and their friends recently, it occurred to me that the insanely popular Webkinz are probably a Skynet plot, and that when Judgement Day comes it won't be at the hands of sooper-tricked out automated weaponry. Instead, Mankind will be annihilated by legions of small, loveable virtual pets, with big, sad eyes, and names like Fluffy and Jingles. ("Ooooh. I'm sooooo sad that you won't be able to play with me anymore! Goodbye! Blam! Blam! Blam!")
Be afraid.
UPDATE: More gratuitous tee vee stuff: who else out there gets a kick out of those new Burger King ads where the moms are trying to off the King? I especially like the "Khaaaaaaan!!" riff in the one where they sabotage his car.
Yips! from Gary:
Which name actually sounds more strange to the ear: Summer Glau or River Tam?
Discuss.
Posted by Robert at December 10, 2007 04:05 PM | TrackBack