November 30, 2007
First They Came For The Sugar. And I Said Nothing.***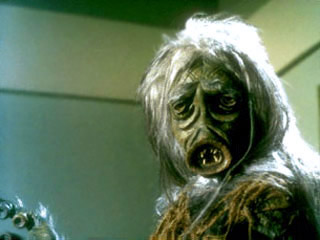 Robbo to Salt Nazis: "Back off!"
The Food Police are trying to slap federal regs on salt consumption:
A consumer group prodded the Food and Drug Administration yesterday to regulate salt as a food additive, arguing that excessive salt consumption by Americans may be responsible for more than 100,000 deaths a year.

The government has long placed salt in a "generally recognized as safe" or GRAS category, which grandfathers in a huge list of familiar food ingredients. But in an FDA hearing yesterday, the Center for Science in the Public Interest (CSPI) urged the agency to enforce tougher regulations for sodium.

Doing so "lays the foundation for saving tens of thousands of lives per year," said CSPI Director Michael Jacobson in an interview after the hearing. It "just has tremendous potential to health and to cut health-care costs."

CSPI first petitioned the FDA in 1978 to regulate salt in food more closely and has since sued the agency unsuccessfully in federal court twice over the ingredient. A 2005 petition to the FDA by CSPI prompted the agency to hold hearings yesterday to review sodium chloride's status in food.

"After 25 years of inactivity, the FDA is taking the salt issue seriously," Jacobson said. "They're really gathering information . . . and getting an earful from all sides."

The average American consumes 3,353 milligrams of sodium every day -- more than twice what the Institute of Medicine says is adequate for healthy people and 1,000 milligrams more than the 2,300 milligrams set as a daily limit by the 2005 U.S. Dietary Guidelines. The intake considered adequate is far lower: 1,500 milligrams for those 9 to 50 years old; 1,300 milligrams for those 51 to 70, and 1,200 milligrams for people 70 and older -- or less than what is found in a ham and Swiss cheese sandwich on whole wheat with mustard.
The article goes on to state that the current proposals seem to be aimed at limiting the salt content of processed foods, but you watch: This is the thin end of the wedge. Next thing you know, they'll be standing over my table counting the number of shakes I use (which is quite a few, as I luuuuv teh salty).
(BTW, who else out there was frightened by the above-pic'd salt monster from Star Trek when they were kids? Most Trek beasties I could take or leave alone, but this one scared the bejaysus out of me.)
Yips! to fellow saltophile Rachel.

***And really, I wouldn't. I have no sweet tooth whatsoever. Can't stand sugar.
Posted by Robert at November 30, 2007 09:59 AM | TrackBack