August 21, 2007
Patrick "Leaky" Leahy As The Caped Crusader?
Yes, that's apparently the premise of a parody by the WaPo's Dana Milbank. It seems Leahy is a huge Batman fan (he even had a cameo appearance in the cartoonish "Batman and Robin") and he may just see himself as a crusader himself, against the Bush's evil henchman.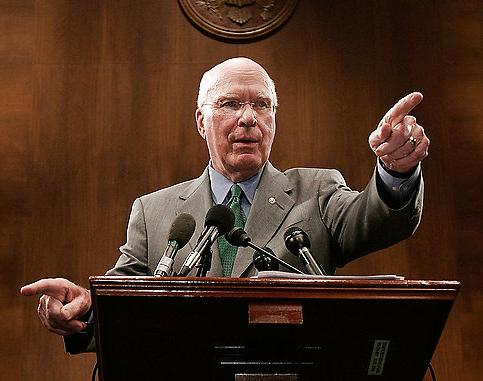 Okay, Steve-O. This one is just begging to be photoshopped!
Posted by Gary at August 21, 2007 01:39 PM | TrackBack