July 30, 2007
That's My Church! Inadvertent Truthiness Division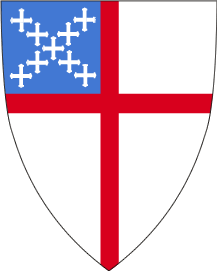 Yep, pretty much says it all, although I don't believe that is the intent:
This Sunday, being a clown earns you a special blessing at Hickory Neck Episcopal Church in Toano [Virginia].

Big red noses, supersized rubber shoes and frizzy wigs will fill pews for the seventh year at one of the few church services in the country to recognize International Clown Week.

But the "Blessing of the Clowns" service isn't just about thick painted smiles and polka-dotted jumpers — the gospel message will also be given by the clowns in the form of a skit.
[INSERT YOUR OWN TEC CRISIS JOKE HERE]
As a matter of fact, a couple of our older parishioners came up to me yesterday after our service and asked when I was going to be posting again about the impending TEC implosion. I more or less shrugged - it's the slowest time of the year and our parish dreams in a false peace (as I believe Tolkien said of Ithilien before Sauron unleashed his assault on Gondor). As a matter of fact, I was musing at the time on the fact that ushering summer services is always a breeze because the only people who show up are the regulars, and they both are better about picking up their trash from the pews and also know what they're doing when they come up for Communion, so do not need much attendance.
No, the balloon will really go up at the end of September when TEC officially and formally tells the Anglican Communion to go to hell. After that there will be lots of jockeying about who is going to boycott the Lambeth Conference next spring and why and What It Will All Mean to the continued legitimacy of the Communion. Also, I expect we'll see some kind of preliminary ruling on the Diocese of Virginia's continued legal blitz against the secessionist parishes. It'll be tolerable hot fall, I'm thinking.
I expect our parish will wake up to what's going on when it starts trying to hit up the regulars for money just about the same time that the noozpapers start splashing frontpage headlines about the crackup. All I can say is that I'm awfully glad I'm not on the stewardship committee.

Posted by Robert at July 30, 2007 12:35 PM | TrackBack