July 14, 2007
Gratuitous Feed The Llama Meme
A week from tomorrow, the Missus and the Llama-ettes head to Connecticut for two weeks to visit grandparents and attend camp. This, of course, leaves self in Temporary Bachelor Mode.
I was discussing food arrangements with the Missus last evening and she let fall a remark to the effect that I'll probably eat nothing but ribeye with two veg the entire time, her general theme being that I'm a picky and unimaginative eater.
Humph! As usual, there is a great deal to what she says. However, it occurred to me that perhaps this might be a chance to bend a bit. Branch out, as it were.
This is where you Camelidophiles can help out.
I am hereby tossing out a bleg for recipes that I can cook for myself in the Missus' absence. I'm looking specifically for meals that are interesting, yet not too terribly complicated. On the weekends I'll have plenty of time for cooking, but I don't generally get home until 7:30 or so on weekdays, so for those nights would prefer something relatively fast and easy. Oh, and feel free to suggest wines or other beverage to go with them.
I have only a few limitations: As I say, keep it fairly simple, because while I am competent enough and not afraid to try new techniques, I'm hardly an expert chef. Also, no bivalves (clams, mussels, oysters, etc.). No mushrooms. No eggplant. No broccoli. Oh, and I hate tomatoes, although I don't mind cooking with them. And bear in mind that the weather is likely to be hot n' humid round here, so try not to suggest anything too heavy, either.
Drop your suggestions directly into the Tasty Bits (TM) Mail Sack. If/when I use your recipe, I will post it here (with appropriate attribution) together with my appraisal. Depending on what I think of it, I may praise you to High Heaven or else slander you without mercy, as well.
Yip! Yip! Yip!
UPDATE: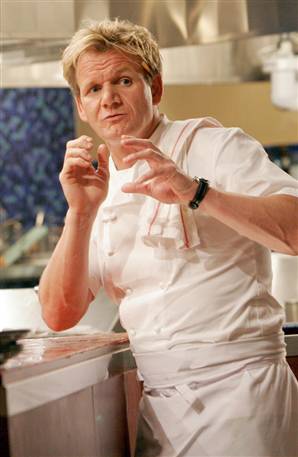 Jaysus! Do I have ter draw yer a bleedin' roadmap?
At reader request, some more info:
- I don't have a crockpot
- I eats the ribeye because I luuuuuuuvs it. Meat is good.
- Yes, I like teh spice and have a particular fondness for the TexMex of my yoot.
- I'm no fan of leftovers
And some more info you did not request:
- I don't like fish
- When I become Emperor of the World, putting pine-apple on pizza will be punishable by firing squad
- What the hell is wrong with Arby's anyway? Huh? Huh?
Posted by Robert at July 14, 2007 11:02 AM | TrackBack