May 31, 2007
Go, Spurs!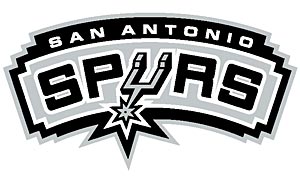 Congrats to the San Antonio Spurs for capturing the Western Conference Champeenship, and good luck in the Finals.
Frankly, I have no interest in basketball at all, at all. However, we used to go see the Spurs play back in the days of Gervin, Silas and Coach Doug Moe, so there's a certain nostalgic pleasure in seeing reading about them doing so well these days.
Do they still play the "Cotton-Eye Joe" at the home games?

Posted by Robert at May 31, 2007 01:09 PM | TrackBack