May 18, 2007
That's My Church!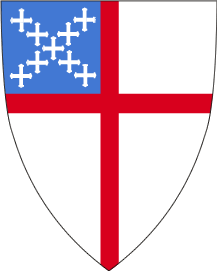 Psyche!
Actually, I don't have that much to say at the moment. But my minder** has dropped by here looking for fresh bloviation several times in the past few days and, well, I feel kind of bad not serving anything up.
Not that there haven't been those trying to prod me. Steve-O dropped a link to the story about Tony Blair swimming the Tiber, wondering whether I might beat him to it. Meanwhile, the Colossus has been leaving tidbits about the South American Anglicans moving to pick off some more dissident TEC diocese, the break-away Fort Worth being a prime candidate. And I see just today that OpinionJournal has an article about the conversion to Rome of Francis Beckwith, a well-known Evangelical bigwig, and NRO has a book review of a new history of the Catholic Church from WWI to the present that, I gather, seeks to overturn a lot of the conventional wisdom (e.g., the Pope was a Nazi stooge).
In the meantime, I've got a stack of reading material through which I am slowly and painfully working that includes Cardinal Newman, Chesterton, Lewis, a bunch of modern conversion testiments and Anglican Catholic Faith and Practice (since, frankly, in my ponderings to date I'm still more inclined to Orthodox Anglicanism than to making the jump all the way). I say "slowly and painfully" because I try only to read this sort of thing when I'm completely alone and undisturbed, and I only seem to have about a twenty minute window of such conditions most days before I lose consciousness.
On the local front, we've got our "discussions" of the Draft Anglican Covenant 'N Study Guide coming up the next two Wednesdays. I suppose I should be getting stirred up for these, but I'm finding it hard, largely because I believe absolutely nothing I say is going to have the slightest impact on anything. To me, trying to fight for reform from within ECUSA now is, to borrow from Douglas Adams, the equivalent of trying to convert Farenheit to centigrade in your head while your house is burning down and, somehow, simply doesn't seem worth it anymore.

** I'll tell you all about what this means some other time.
UPDATE: Oh and by the way, congrats to Dean, whose feelings about the Eucharist I, of course, echo whole-heartedly.
Posted by Robert at May 18, 2007 02:47 PM | TrackBack