May 02, 2007
That's My Church! - Robbo's Going To Hell, Division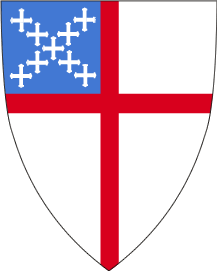 Well, I just couldn't resist. Between the Colossus baiting me with Her High Priestessness's hissy fit about African Bishops invading the ECUSA's turf and the Irish Elk keeping me apprised of the latest "U2charist," I'm in a decidedly waspish mood in re things theological.
In this spirit, then, I give you a Palie-Left reworking of the Nicene Creed:
The "Nice"-ene Creed

Just to be clear, We don't believe in one God, necessarily,
but in whatever you feel comfortable calling "God,"
empowerer of heaven and earth,
facilitator of all that is, seen and unseen.

We believe in one Buddy, Jesus Christ,
the only Offspring of "God,"
(But only in the sense that he was a really righteous dude. Not physically, obviously),
Nurturing from Nurturing, Sharing from Sharing,
true Sensitivity from true Sensitivity,
begotten from our Collective Love.
We're talking some serious karma here, people.
Through her/him all things are interpreted. We mean, What Would Jesus Do?
For us and for our self-esteem
s/he came from inside us:
by the power of our collective respect for all others,
s/he became incarnate from Mary, a pioneer of her day,
was made womyn/man,
had a very meaningful relationship with Mary Magdalene (not that there's anything wrong with that)
and was active in all the progressive social justice activities of her/his day.
As you can imagine, s/he ran into trouble with Pontius Pilate, that symbol of violent dead white European male patriarchal hegemony;
s/he suffered death and was buried.

And that was pretty much it.

Oh, but didn't we all learn a lot from her/him, though?

We believe in the Holy Spirit, which, as we mentioned, arises from all of Us,
and therefore is Us,
who is sometimes portrayed in "God" and the Offspring,
the easier for us to visualize things.
With the "God" and the Offspring s/he is worshiped and glorified.
S/He has informed the Prophets.
We believe in one holy (small-c) catholic and apostolic Church, except when
it has issues with our progressiveness.
We acknowledge one baptism, but pretty much think the idea of "sin"
is arbitrary, judgmental and ultimately not very psychologically healthy.
We look for meaningful and occasionally "edgy" ways to honor the remains
of the dead,
and hope to reduce our carbon footprint on the world to come. Amen.
Punch line: I'm laying it on a bit thick, of course, but I'm not really making up any of the basic theology.
UPDATE: Sure, why the hell not? Extremely creepy former New Joisey Guv James McGreevey plans to join the Episcopal priesthood.

Posted by Robert at May 2, 2007 01:35 PM | TrackBack