March 23, 2007
Naughty Girls Need Monuments Too
Serbia is planning to construct a life-size marble statue of '80s pop babe Samantha Fox:
Locals in Cacak raised the money to show the 1980s model turned pop star how delighted they were she is to visit.

Fan Obrad Banovic said: "We love her. She is an authentic sex symbol of 1980s so why shouldn't we have a monument to her. Other towns have their heroes in parks so why can't we?

"We are also aware that her most famous attributes may require special treatment so we are planning on using the best quality marble only."
I love that last bit about using quality marble for her...ahem...attributes.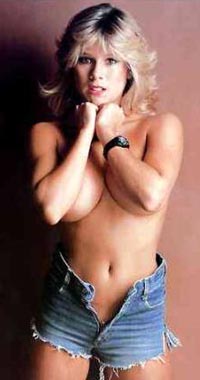 Yeah, I had a life-sized poster of her on the closet door of my dorm room in college. But a statue? That would have looked nice next to my fridge.
Posted by Gary at March 23, 2007 09:43 AM | TrackBack