March 22, 2007
How environmentally correct were these "antiwar" protestors anyway?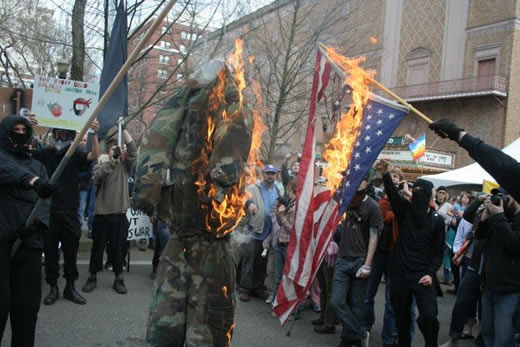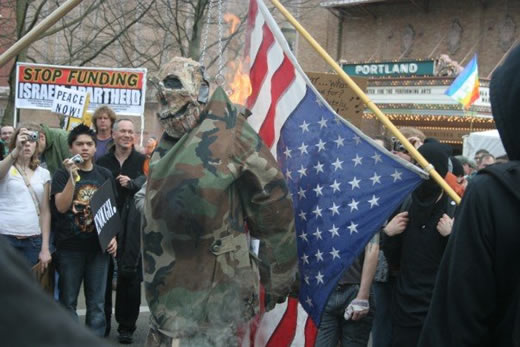 Images from Little Green Footballs.
The question of the day is:
Did they buy carbon offsets for their American flag burning exercise?
And, what is the carbon offset value for burning an American soldier effigy anyway measured in GHTUs (Gore Hypocrisy Thermal Units)?
Posted by Steve-O at March 22, 2007 09:09 AM | TrackBack