February 26, 2007
That's My Church!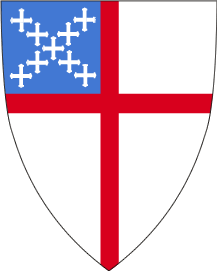 The latest Anglican Crisis Roundup is posted by the CaNN Webelf. I link it here primarily because I've noticed a number of my own parish have started to drop in on a regular basis, ever since I was outed last month. (Hi, guys!)
One of the items under discussion today is a set of remarks made by Her High Priestessness last Friday to the Episcopal Church Center regarding the ECUSA's response to the Primates' communique. This Center is the main HQ of the ECUSA, the home of the PB's office and its various ministries and support staff. Because it is located at 815 Second Avenue in New Yawk City, it has become known as "the 815."
I have read of the 815 making its mark here and there, providing, for instance, additional legal guns to help the Diocese of Virginia in its campaign to smoke out the local secessionists. But it's always struck me as a shadowy, rayther mysterious if not downright sinister force. Perhaps because of this, I've always imagined the members of the 815 as looking something like this: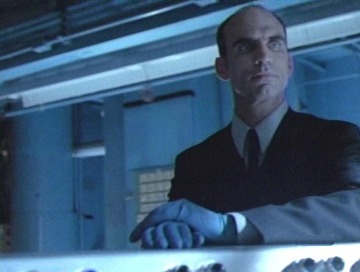 "You spoke with Bishop Minns?"
I just hope that if they ever decide to squash me, they don't bring along that sonic disruptor torture thingy.
Two by two. Hands of blue. And the PB, too.


Posted by Robert at February 26, 2007 05:16 PM | TrackBack