February 24, 2007
Three Cheers for Ol' Virginny!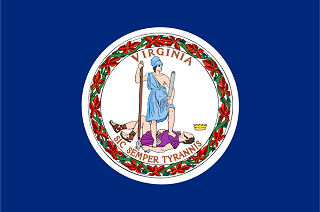 I dunno how it is for those of you elsewhere, but I have always had singularly good experiences dealing with the guv'mint of my great Commonwealth.
Take taxes, for instance. I couldn't have mailed our returns out more than about two weeks ago, yet the refund check showed up in the mail today. Spring landscaping project, here we come! (By comparison, it'll be a month at least before we can expect to hear from Uncle.)
Indeed, one year I got a nice note from Richmond pointing out that had I prepared the return differently (married filing jointly or married filing separately, I can't remember which), I'd have actually saved a bit more money. They'd gone ahead and done it for me and added the extra to the enclosed check.
It's the little things like that which can make all the difference.
And, of course, the fact that we're the only member of the Union with a corpse on our flag.
Posted by Robert at February 24, 2007 02:57 PM | TrackBack