February 18, 2007
Gratuitous Topmast Posting
I may have mentioned before how deathly afraid of heights I am. So it was with considerable trepidation that I faced painting the stairway today: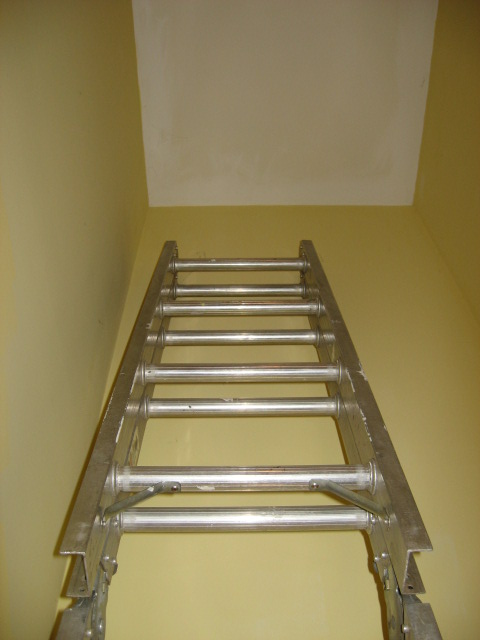 Duh-Duh-Duh-Daaaaah!!
Believe it or not, I actually had to spend a couple minutes nerving myself to climb the ladder at first. What finally helped me screw my courage to the sticking-place? The thought of being able to post a pic of the view from up there to illustrate this post: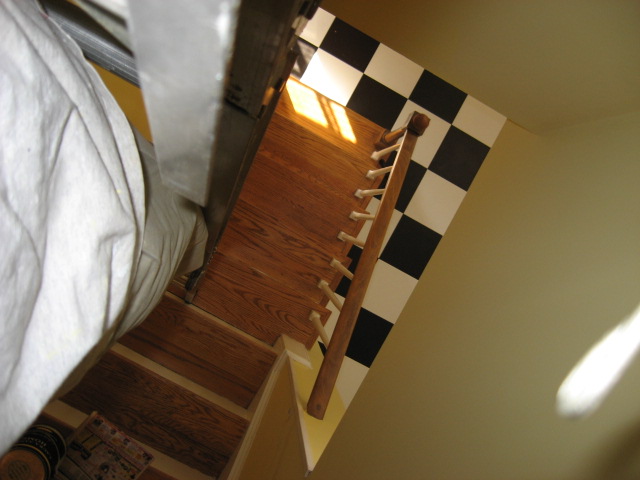 Geh.
In case you're wondering, I managed to stand it long enough to get at the corners with a brush. I'll be able to finish up the rest with a roller on a pole.
Posted by Robert at February 18, 2007 12:57 PM | TrackBack