February 05, 2007
Gratuitous Hoth Commuting Observation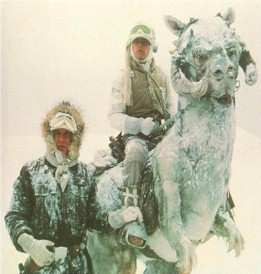 I didn't have much to say about the cold this morning as I was lucky enough to hop a train as soon as I got to the metro and had the wind at my back walking up to the office.
But this evening? Going to have that same wind right in my teeth the whole way. At this rate, I'm not sure I'll even make it past the first marker.
AlGore can kiss my frozen llama backside.
Posted by Robert at February 5, 2007 03:34 PM | TrackBack