January 24, 2007
That's My Church!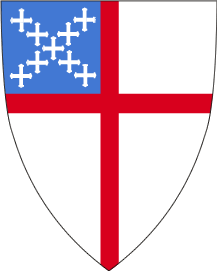 The Colossus passes along this report that Bishop Peter Saruman Lee has officially "inhibited" the clergy associated with the eleven congregations that recently voted to secede from the ECUSA:
"Your association with a group of people that has abandoned the Communion of the Episcopal Church and rejected its authority and the authority of the Diocese of Virginia constitute your abandonment of the Communion of the Episcopal Church," states a letter signed by Virginia Bishop Peter James Lee. "If, in the next six months, you retract your actions of abandonment, this inhibition may be lifted. But at the end of six months, if you have not retracted your actions, you may be released from the obligations of priesthood in this church and removed from the ordained ministry."
I admit that I do not know exactly what "inhibition" is in the clerical context except that I assume Bishop Lee is barring the priests in question from performing any officially sanctioned liturgical services. So take heed, you secessionist congregations - those Communion waifers no longer count.
It might seem odd that the Bish appears to be trying to bench these folk when they've already picked up their ball and gone home. My guess is that this is, in fact, a requirement dictated by the terms of canon law. Once those terms have been satisfied, the Diocese will be free to form a hollow square and symbolically snip the stoles off their cassocks.
Of more temporal interest, I also suspect (although I confess that I don't actually know) that O-fficially giving these priests the boot from the Communion allows or legally enhances the ability of the ECUSA to go after them for personal liability in connection with their handling of their respective parish properties, something that was threatened by Lee to all clergy and vestry members in the Diocese who dared to stray from the party line (and which still rankles the bejaysus out of me).
Sigh. More trouble. But remember, we're all One Big Happy Family! Really! Or else!
NOBODY expects the Episcopal Inquisition!
Posted by Robert at January 24, 2007 11:50 AM | TrackBack