November 30, 2006
That's My Church!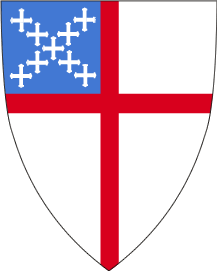 In response to the recent diktat to embrace theological re-education and like it from newly elevated High Priestess Katherine Jefferts-Schori, the Bishop of San Joaquin, the Rt. Rev. John-David M. Schofield, SSC, tells Her Graceness to go and boil her apostate head:
I am in receipt of your letter to me and wish to make clear from the outset that I have always remained faithful to my vows as an ordained bishop in the one, holy, catholic and apostolic Church. At my consecration, I vowed to "guard the faith, unity, and discipline of the Church of God." I was charged by my chief consecrator to "Feed the flock of Christ committed to [my] charge, guard and defend them in his truth, and be a faithful steward of his holy Word and Sacraments." I carry out my vow by defending and propagating "the historic Faith and Order" which The Episcopal Church commits to upholding in the preamble of its own Constitution.

In 2003, the General Convention committed itself to a theological path that is irreconcilable with the Anglican faith this Church has received and has torn the fabric of the entire Communion. The Primates repeated calls for repentance have not been heeded. More than half of the Primates and Provinces of the Anglican Communion have declared themselves to be in impaired or broken communion with The Episcopal Church. Beyond our Anglican Communion, relations throughout Christendom have been profoundly strained. With obvious reference to innovations and novelties introduced by The Episcopal Church, last week Pope Benedict XVI publically stated to Archbishop Rowan Williams that recent developments, "especially concerning ordained ministry and certain moral teachings," have affected not only the internal relations within the Anglican Communion but also relations between the Anglican Communion and the Catholic Church.

The Episcopal Church, as an institution, is walking a path of apostasy and those faithful to God's Word are forced to make painful choices.

At a diocesan level, the choice is between continuing membership in an unrepentant, apostate institution or following Holy Scripture and the Anglican faith. Whether or not the Diocese of San Joaquin will continue its institutional membership in The Episcopal Church is a choice that will be made by the people and the clergy and not by me. They will express their collective will as provided in the diocesan governing documents which were approved by the General Convention when the diocese was first admitted to membership.
Good for you, Bishop Schofield! I'm sure my own parish and diocesan commisars will dismiss you as a nekulturny relic of the ancien regime fit for standing up against the wall, but it's good to see someone in the Church putting up a fight. Keep the faith!
Yips! to the Colossus for shooting along the link.
Posted by Robert at November 30, 2006 04:42 PM | TrackBack