November 30, 2006
Happy Birthday, Winston!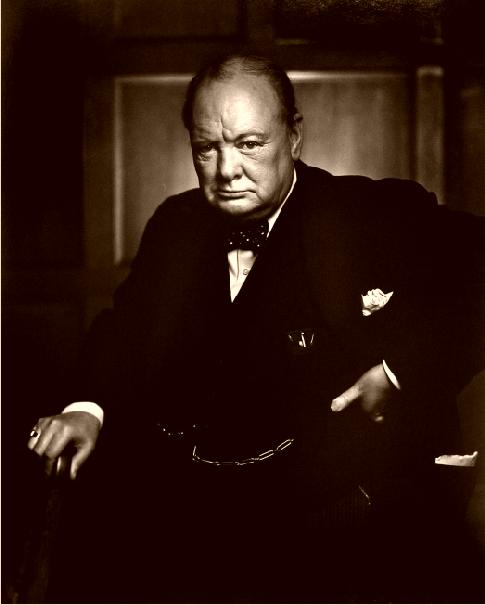 Born this day in 1874.
I'm now five sixths of the way through his memoir of the Second World War and about to start in on the final volume, Triumph and Tragedy. Reading of his (and Roosevelt's) moral seriousness in combating the forces of evil is at once uplifting and depressing - uplifting because of the fine example they set, depressing in comparison to the vapid and frivolous Praetorian toadies who now man the defenses in their stead.
Posted by Robert at November 30, 2006 12:15 PM | TrackBack