September 30, 2006
God Bless You Please, Mr. Robinson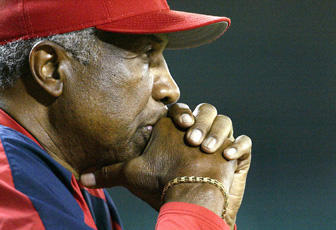 Frank Robinson out as manager of the Nats.
Well....God bless him for taking a dog job that nobody else wanted and trying to make something of it. Alas, Joltin' Joe has died and gone away.
On the other hand, if the Lerner Group is serious about building a new franchise stick by stick, this isn't really a surprising move.
Posted by Robert at September 30, 2006 07:21 PM | TrackBack