September 20, 2006
What's In A Name?
The UK Telegraph, apparently suffering a slow news day, runs an article about a spike in the population of "daddy long legs" in Britain caused be recent weather conditions. The article is accompanied by this photo: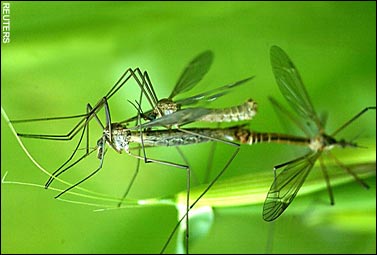 Now I've always called this particular flying insect a "skeeter-hawk," a term I believe I picked up in Texas. To me, this is a daddy long-legs: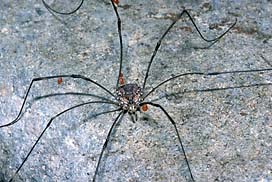 I realize this is possibly the single most useless post I've ever written (and there's been some mighty intense competition for that title), but I throw out these observations nonetheless. Make of them what you will.

Posted by Robert at September 20, 2006 11:03 AM | TrackBack