September 07, 2006
How To Ensure That I Will Be An Absolute Zombie Tomorrow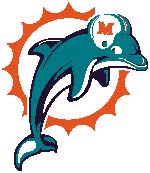 Season opener at Pittsburgh tonight, baybee!
'
'We can take a big step,'' tight end Randy McMichael says, summing up the stakes. ``Everybody's going to be watching and this will be our chance to showcase all the hard work we've done this offseason.

``But it can blow up in our faces if we don't play good.''
Go read the rest of the Herald's Hero or Goat column here.
Peter King says the Steelers win by one. But what the hell does he know.....

Posted by Robert at September 7, 2006 12:56 PM | TrackBack