June 08, 2006
Hey, Waaaaaait A Minute!
***LLAMA EXCLUSIVE - MUST CREDIT LLAMAS!****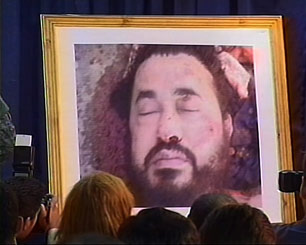 You know, up to this point I've been as big a cheerleader of the GWOT as anybody, but staring at this "photograph" of the alleged "body" of "terrorist mastermind" Al-Zarqawi (if indeed he ever actually existed) has caused me to have a serious revelation about the truly EEE-vile Sith-ness of the Bush Administration. It is now clear to me that Chimpy McHitlerBurton and his evil Overlord Dick "Shotgun" Cheney have completely fabricated this "successful operation". Why? Because one look at the photo above convinces me that the U.S. military has actually knocked off Luciano Pavarroti and are simply trying to use him as a body double: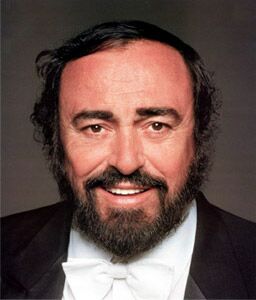 Of course, those spineless cowards in the MSM would never dare report this. But face it, Amerikkka, you're being duped!
UPDATE: Well. Sorry to fly off the handle. A sooper-sekret source of mine high up in the Pentagon emails in to say that in fact they popped Pavarotti as part of the Global War on Tenors, but that owing to a typo, some strike orders got transposed. He also suggested staying away from opera houses for the next 48 hours or so......
Posted by Robert at June 8, 2006 03:06 PM | TrackBack