May 25, 2006
Your lunchtime essay assignment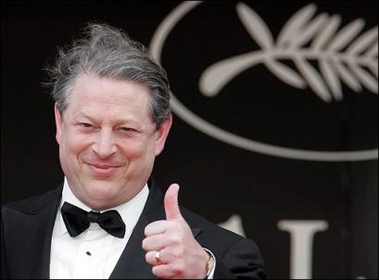 In what ways does the induction of Henry Winkler into the Tee Vee Hall of Fame of New Zealand represent the chaotic hegemony of American Imperialism in the 21st Century? Discuss in terms of theories of foreign policy of Hans Morganthau, Irving Kristol, and neo-liberalism.
What? That's not Fonzie?
Never mind.
Yips! from Robbo: I suggest we turn this into a caption contest. My pick?
"AlGore Gives Thumbs Up To Self-Administered Prostate Exams"
Posted by Steve at May 25, 2006 11:24 AM | TrackBack