April 24, 2006
Happy St. George's Day!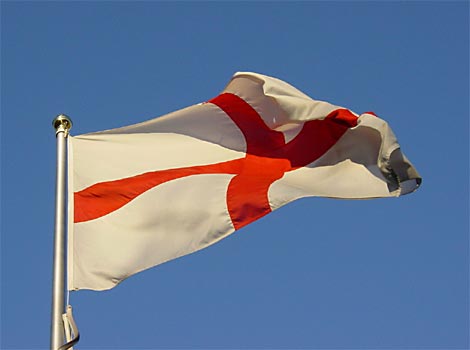 (Actually yesterday, but I was otherwise occupied.)
How about a little John Dryden to celebrate the Patron Saint of England:
HONOUR
Saint George, the patron of our Isle,
A soldier and a saint,
On this auspicious order smile,
Which love and arms will plant.
CHORUS
Our natives not alone appear
To court the martial prize;
But foreign kings adopted here
Their crowns at home despise.
Our Sov'reign high, 'in awful state,
His honours shall bestow;
and see his sceptred subjects wait
On his commands below.
(From Henry Purcell's 1691 semi-opera King Arthur, for which Dryden wrote the libretto.)
Posted by Robert at April 24, 2006 12:36 PM | TrackBack