December 07, 2005
Feel the Dark Side of the Force Coursing Through Your Veins!!!!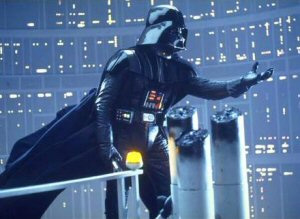 Luke....come and read my copy of Schumpeter's Capitalism, Socialism, and Democracy....embrace your CSS destiny!
Long-time commentator, new blogger, certified commie moonbat, and aulde pal LB Buddy is faced with a difficult dilemma for the committed Chomsky-ite: supporting the people's revolution against capitalism and AmeriKKKan hegemony against getting an extremely powerful funny feeling in the pants about the newest ipod.
Posted by Steve at December 7, 2005 02:52 PM | TrackBack