December 02, 2005
RIGHT WING BLOGGER SATIRE FULL EMPLOYMENT ACT IN THE WORKS
Please, Santa, I've been soooooooo good this year......
Yips! from Robbo - From the comments, it is perfectly obvious that here is a golden opportunity for Left and Right to bury the hatchet, join together in unity and harmony and so make a Better World. I say screw the satirical opportunities and DRAFT MELISSA!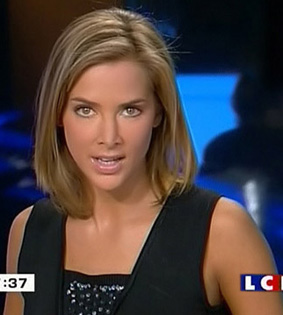 "Bon Jour! Zees ees Cay Bay Ess, non?"
UPDATE DEUX: And of course, throwing Katie overboard means not having to deal with this crap.
Posted by Steve at December 2, 2005 03:31 PM | TrackBack