November 26, 2004
The people have spoken!
The "People Have Spoken!" in our LLama Poll over which blog would be the first to, err, mount on top of Wonkette in the TLLB Ecosystem. The polling (conducted by our trusted friends at Dieboldaburtondeathstar Inc.) was supervised by the public integrity division of the New York Times, in conjunction with the ethics in accounting department of the United Way.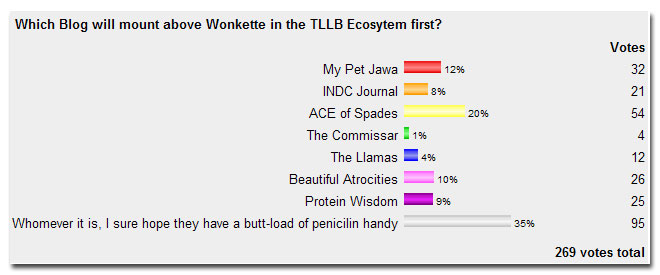 While there was no surprise that "Penicilin" came in first, our congratulations go out to Ace of Spades HQ for winning the overall balloting. Personally, I'd pay for the Spectravision showing of it all, as I'm pretty sure they'd do a reasonable interpretation of the duet from "Paradise by the Dashboard Light."
Runner up award goes to My Pet Jawa---runner up in the polls, but let's face facts: Rusty's going to win this, umm, "prize."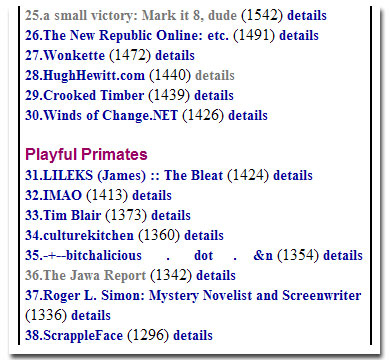 Why? Because of fearless and peerless reporting like this.
Addendum:
Something must be screwy with TLLB these days because this CAN'T be right: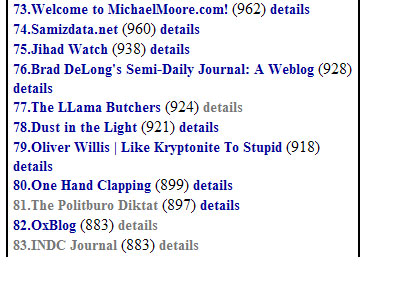 Let me say for the record: the Comrade is a genius, INDCent Bill is a triple threat talent, but we're just hacks.
Posted by Steve at November 26, 2004 11:39 AM | TrackBack