October 27, 2004
I picked a bad week to give up Robitussin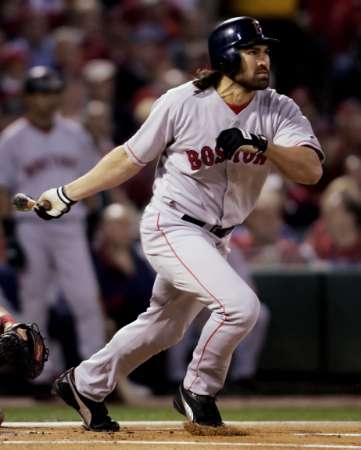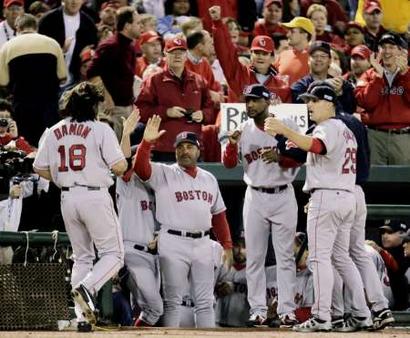 I can't breath or type. More later after it's over.
UPDATE: Yeah, like that was going to work.
5 outs. Bronson freakin Arroyo, the Bill Lee for the 21st century.
Okay, he's coming out.
As any Red Sox fan would know but would never tell you (for fear of even mentioning such things would be a jinx of classic proportions) the World Series Championship trophy was actually in the Red Sox clubhouse at Shea in the Ninth Inning of Game Six in 1986---legend has it that there is a picture of Mrs. Yawkey with it, although I've never seen the picture so I don't know. The Series MVP trophy for Bruce Hurst was in there too.
It aint over till Rosie sings.....
Posted by Steve at October 27, 2004 11:09 PM | TrackBack