October 24, 2004
Meanwhile, back in the Evil Spock Universe....

The Sox win the first game as Mark Bellhorn smacks the foul pole hard in the bottom of the eighth....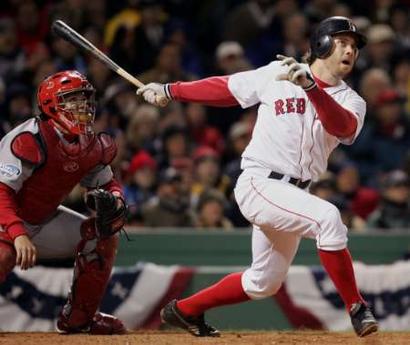 Meanwhile, in a bar off Boylston, a deranged looking guy ran in, claiming his name was "George Bailey" and yelled at a local librarian, claiming they were married and screaming about what old man Potter had done. Fortunately, Boston's finest was nearby and shot him, together with a freaky looking old guy drinking a flaming rum punch.
Posted by Steve at October 24, 2004 12:29 AM | TrackBack