October 23, 2004
Wookie Power!
For the duration of the World Series, the LLamabutchers will be your one stop shop for all things Johnny "Chewbacca" Damon.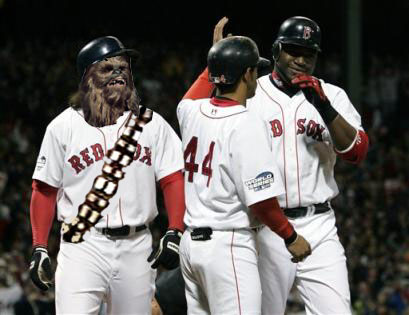 Here's Johnny celebrating David Ortiz's first inning homerun...

So, if you want Islamic Jihad beheading videos, head on over to Rusty at My Pet Jawa. But if you want to cover centerfield at Fenway with our favorite major league Wookie, check out the Llamabutchers! And I mean hourly.....
UPDATE: Jeff at Beautiful Atrocities has an all things Johnny round-up, including the N' Sync connection that I'm afraid to ask how Jeff knows about (trust me: DON'T for the love of all that is holy get Jeff going on about his favorite boy bands.....)
UPDATE TWO:
I'm wondering whether Michele is going to be of two minds of this.....on the one hand any publicity for the blog is good publicity, but...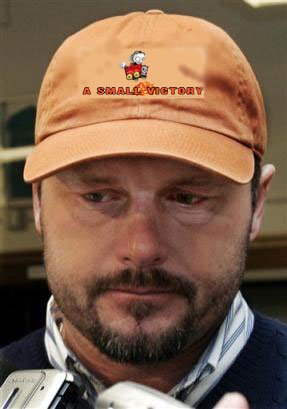 It's funny, though, as I had always thought of Clemons more of a Kos or Willis guy myself.

Posted by Steve at October 23, 2004 11:56 PM | TrackBack