October 21, 2004
First I'm going to breathe, then I'm going to drink a beer, then I'm going to collapse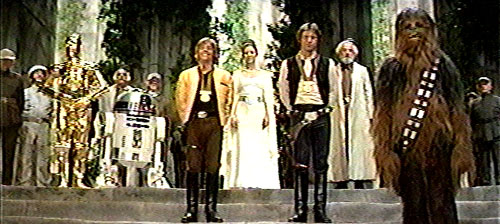 Johnny Damon (far right) triumphs!
UPDATE: Don't fear, folks----the picture of the Death Star exploding is coming! Robbo came up with this theme (which can I say turned out to be freakin brilliant!) and I want to let him have all the fun of pasting up the picture of the Death Star blowing up, the Falcon flying away, etc etc. Let Robbo have his fun, you chomping weasels! However, I couldn't resist the Johnny "Chewbacca" Damon joke.....
UPDATE: Allah returns from indepth consultation with the 21 Virgins to post THIS. Suuuh-weet!
Posted by Steve at October 21, 2004 12:15 AM | TrackBack