October 14, 2004
Sci-Fi Babe Poll Update: Col. Deering Needs Your Help!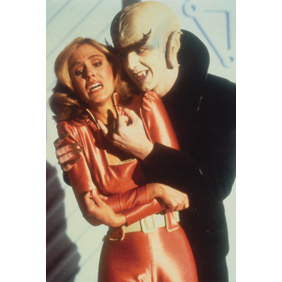 [JohnL Threatens Wilma]
Have you voted yet? I mean today? Then get on over to TexasBestGrok and do it right now. In the Battle of the Buck Rodgers Babes, Wilma still has a slim lead on Princess Ardala at the moment, but she needs you to give her the victory and to defeat Ardala's minions.
Posted by Robert at October 14, 2004 02:31 PM | TrackBack