September 21, 2004
Happy birthday, pixy!
Reverend Pixy, the Commander Adama to this motley, rag-tag band of space voyagers that is the Munuvian Nation, celebrated his birthday yesterday---happy birthday, Andrew! And at least they didn't sing the ("you look like a monkey, and smell like one too!" version)
YIPS! from Robbo! Bending the metaphor ever so slightly, I guess that makes us MuNuvians look kind of like this: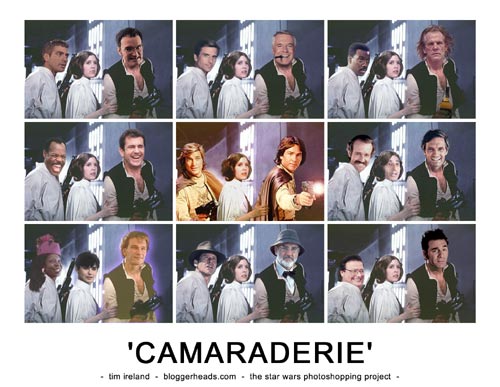 (Okay, it's only a Starbuck and Apollo link, but I find this pretty damn funny!)
Yips! to Tim Ireland at Bloggerheads.

Posted by Steve at September 21, 2004 11:20 AM | TrackBack