August 16, 2004
Whoa....TOO much information!
I know he's jonesing for publicity, but even I was taken aback a bit opening up the Washington Post yesterday looking for the latest pithy political commentary from Funky Winkerbean, only to have the cover of the Post Sunday magazine to come flopping onto the bathroom floor: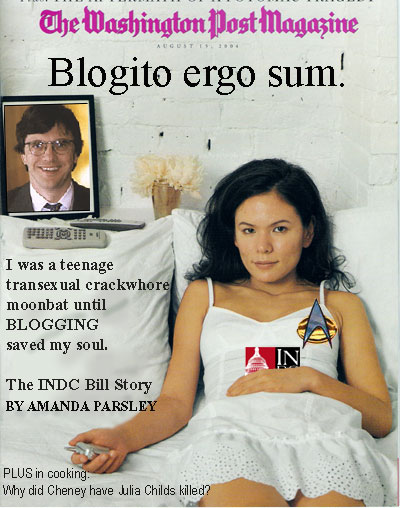 All I can say, is, congratulations Bill!
UPDATE: Celluloid Wisdom has the Top Nine suggested names for the Jessica Cutler Breakfast Cereal. Only read if you have your beverage sneeze guard installed over your monitor...
Posted by Steve at August 16, 2004 10:50 AM | TrackBack